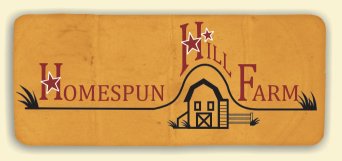 Farm-to-Fork Meat Subscription CSA
CSA consists of a community of individuals who pledge to support a farm operation and share the risks and benefits of food production. CSA's allow farmers to focus on land stewardship and maintain productive small farms.

Homespun Hill Farm CSA Meat Products:
* Grass-Fed Beef * Grass-Fed Lamb
Also available for Purchase at Pick-Up Site:
*Pastured Chicken *Stewing Hens *Farm Fresh Eggs
You Choose the meat category when you sign up for the subscription. Your choices are:
* Beef and Lamb * Beef Only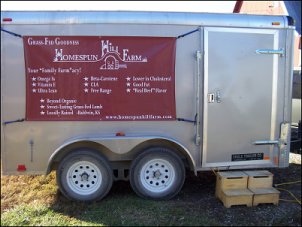 Receive Tenderloin filets, KC Strip steaks, Rib-eye's, and/or Loin Chops for $7.75/lb!
Monthly meat bundles include any of the cuts we offer, consisting of a minimum of 30% higher-end cuts like our succulent steaks and chops!
Let Farmer Debbie know in advance of items you especially like such as Leg of Lamb or Beef Brisket for Christmas or Easter!
You are welcome to purchase more of all the items we carry at each pick-up.

Be prepared to let Farmer Debbie know the cuts within your chosen meat category that you know you will use and also those that you may never use, so that your bundle can be tailored to your likings.

Begin your meat subscription in any of the
twelve months throughout the year

Our CSA Price: $7.75/lb for 5lbs, 7lbs,
or 10 lbs of Monthly Meats

10 lbs

Payment all upfront $465.00 plus sales tax
or
One-Half upfront of $232.50 plus sales tax, then payment at each Monthly pickup of $38.75 plus sales tax.

7 lbs

Payment all upfront $325.50 plus sales tax
or
One-half upfront payment of $162.75 plus sales tax, then payment at each Monthly pickup of $27.12 plus sales tax.

5 lbs

Payment all upfront $232.50 plus sales tax
or
One-half upfront payment of $116.25 plus sales tax,
then payment at each monthly pickup of $19.38 plus sales tax.


Available at both Lawrence and KC Area pick-up sites